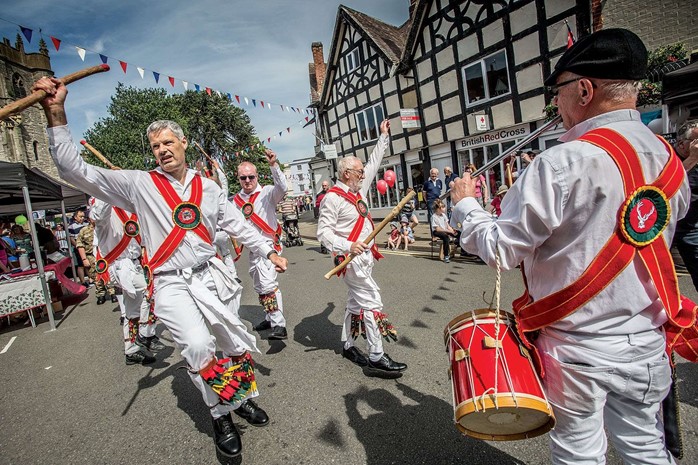 White Hart Cotswold Morris Dancers Members of the Morris Ring based in, alcester.co.uk
White Hart perform a number of Cotswold Traditions and a distinctive Headless Cross Style of Dance.
Great gig at Alestones Tardebigge Court with Alfegythe Border Morris on 31st October .
This will probably be our last dance out of the season.
White Hart are looking for new members No previous experience necessary.
We Practice most Mondays from October to April in
The Holly Bush Alcester from 7.30 p.m.
Come along and see what we do!!
AND HAVE A GO!
From May until September we dance out at
different locations in the area –
check our program to see where.
BOOKINGS
If you would like to book us to add a little something to that special event then please contact Andy, our Bagman, for further details info@whitehartmorrismen.info
If you would like to download a poster to print out and display for us click here