Congratulations to Redditch Lifesavers: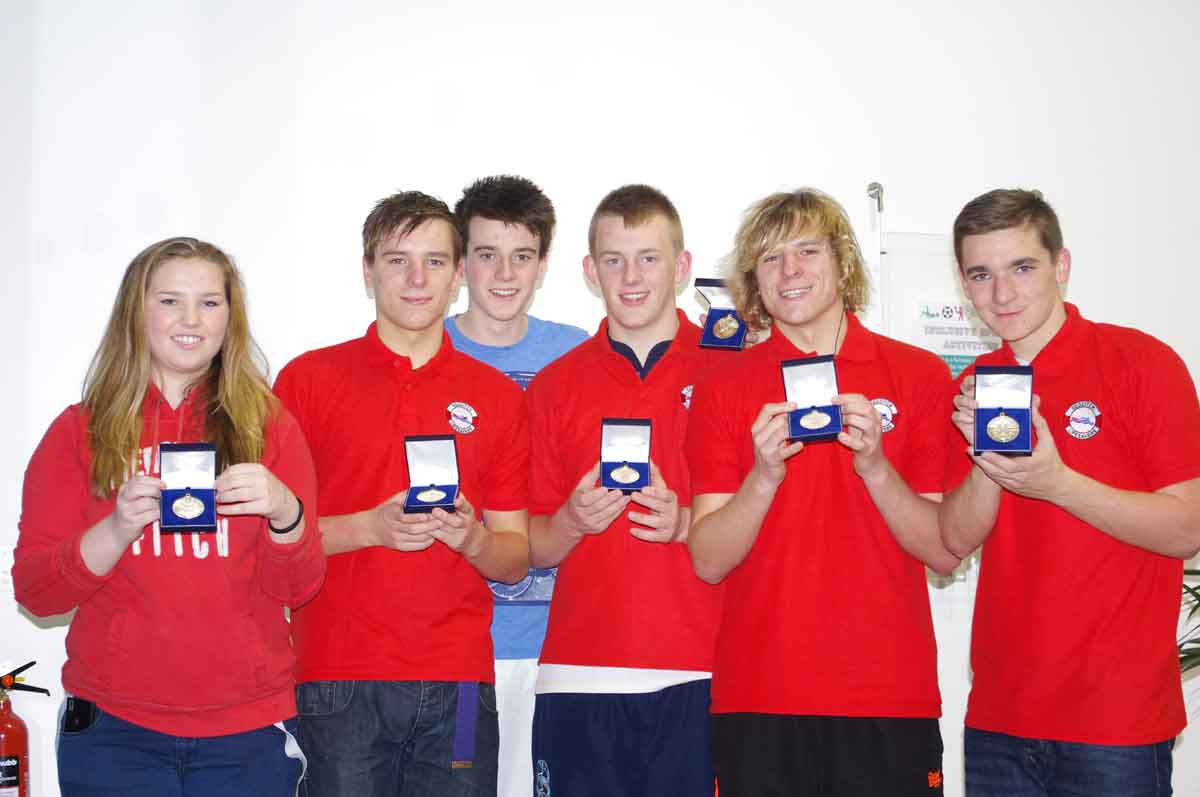 Amie Conlon, Josef Langmead, Christopher Sutton Smith, Edward Randall, Marcus Langmead, Adam Ganderton pictured above and Samantha Lindsay and Sasha Knibbs Not in Photo. Have all achieved DISTINCTION in the Survive and Save Awards by reaching Gold Standards in at least three of the four Survive and Save Strands.
The eight youth members of the club were awarded their Medallions in December last year. The training was held at the local swimming pool (Medallion), in still water at Arrow Valley Lake (Still Water) and also at Poole in Dorset (Beach).

Training Officer Liz Prater said The club is very proud of their achievement, many the youngsters have not stopped there, but have also gone on to gain their Pool Lifeguard Qualification or an RLSS Teaching Qualification, very well done to all.