Last Updated: 28 February 2018
Like us on Facebook

https://www.facebook.com/redditchlifesavers
Membership Forms, policy statements etc. are now on a separate page, click here, or select Downloads from the menu bar.
We are a Lifesaving and Lifeguard Club, based in Redditch Worcestershire.
We meet each Tuesday from 7.05p.m to 8.30p.m. At the Abbey Sports Stadium,
Birmingham Rd, Redditch B97 6EJ.
We teach Lifesaving Skills, largely the :-
RLSS Survive & Save Programme
+Rookie Lifeguard, for the more junior members - a very popular and active part of the club!
Unfortunately due the great demand Redditch Lifesavers has closed its waiting list for the Rookie sessions until end September 2018.
Please contact us then if you are interested in placing your child on the list.
We also teach Life Support and Resuscitation Skills through the Life Support & Life Support 3 awards of the RLSS.
The Club is also active in competition at both the Senior and Junior level.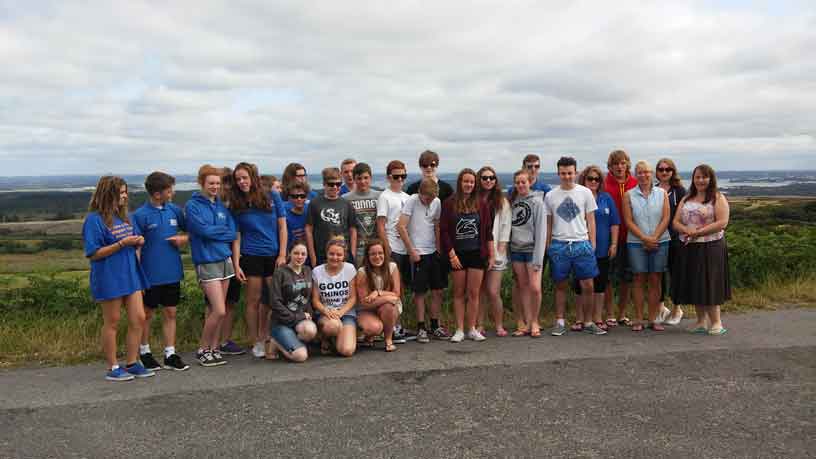 The training trip to Poole
Above At the viewpoint overlooking Poole Harbour.
Below Rookies have Festive December 2017
Click thumbnails to enlarge (use browser back button to return to this page)
We have an annual trip to Poole to train with the Lifeguards at Sandbanks.
Click on the pictures below to enlarge (use browser back button to return to this page)
| | |
| --- | --- |
| | |
| | |

NEWS:
Redditch Lifesavers
Awards Evening
and AGM
will be held on
Friday 23rd March 2018
The Club Championships in
November 2017 were a great success.
Click Here for the full results.
Date for your diary,
the pool is booked for
2018 Club Championships.
1st Dec 5.30pm – 8.30pm 2018
Redditch Lifesavers
win this years
Winter League.
Details click here
(or go to competitions page)
AGM, Presentations
and Family Disco.
This years AGM was be held on
Friday March 24th.
Followed by
presentation of awards,
a disco for all ages and a buffet.
The disco was a great success the youngsters in
particular had a great time.
ROOKIE NEWS
Redditch Lifesaving club took part in the Regional Rookie
competition end of November last year. 2016
Teams took part from Worcester and Birmingham.
All Redditch lifesavers swam really well,
with their under 11 teams coming first, winning gold medals
and retaining the shield they won in 2015 and 2014
and also coming in 3rd to take bronze medals.
Our over 11 team first team came second
to take silver medals, and teams
also came in 4th and 7th positions.
the top two are under 11, 1st and third,
bottom photo under 14 silver medals
The competition involved towing, body board relays,
rope throwing and brick relays.
Eight Youth members have achieved achieved
DISTINCTION in Survive and Save .
Survive and Save Awards
visit the
Visit for news, photos etc.